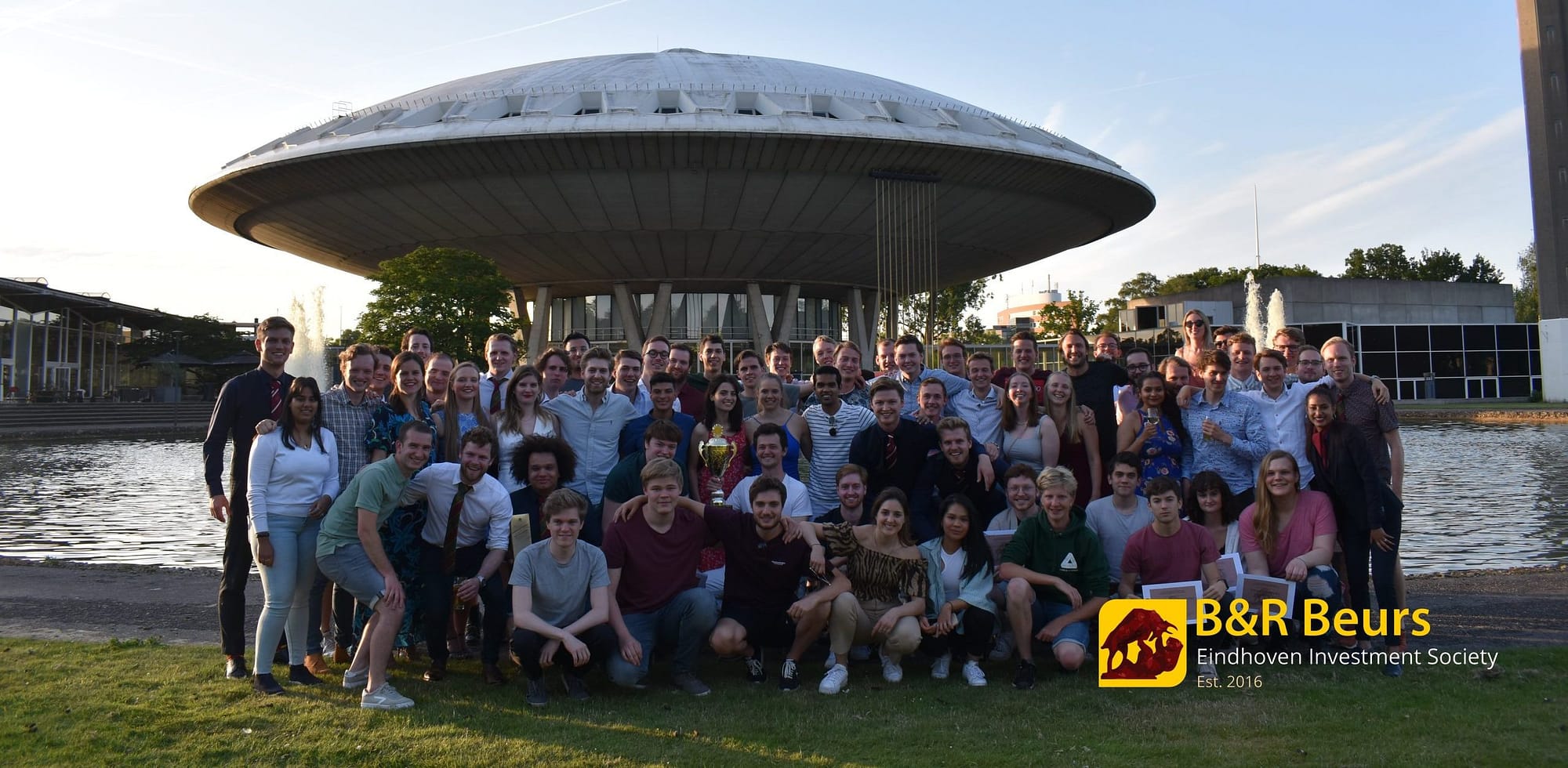 B&R Beurs Eindhoven
Student Investment Society
Welcome!
Welcome to the intro website of B&R Beurs Eindhoven! On this website, you will find all the necessary information to get acquainted with our association. If you have any questions, don't hesitate to send a message to one of our socials :).
Our Mission
We are B&R Beurs Eindhoven, the student investment society of the University of Technology Eindhoven. It is our mission to facilitate the knowledge development about finance and investing in a fun and responsible way, to students of the TU/e, and the region. In order to fulfill our mission, and to spread our excitement about investing as broadly as we can, our association focuses on three core activities; the investment competition, company or academy lectures and leisure activities.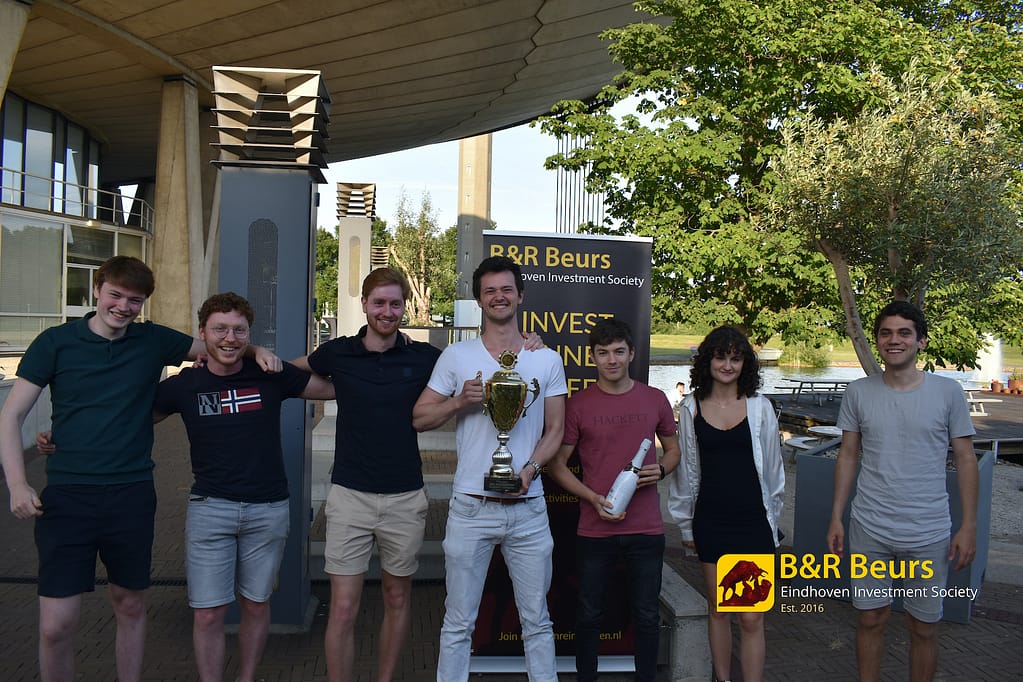 Investment Competition
Every year we host the investment competition, where we challenge our members to put real money in groups and together actually invest. This competition is the core activity of our association. It allows our members to quickly gain practical experience, to learn in a fun way, and to share knowledge more effectively.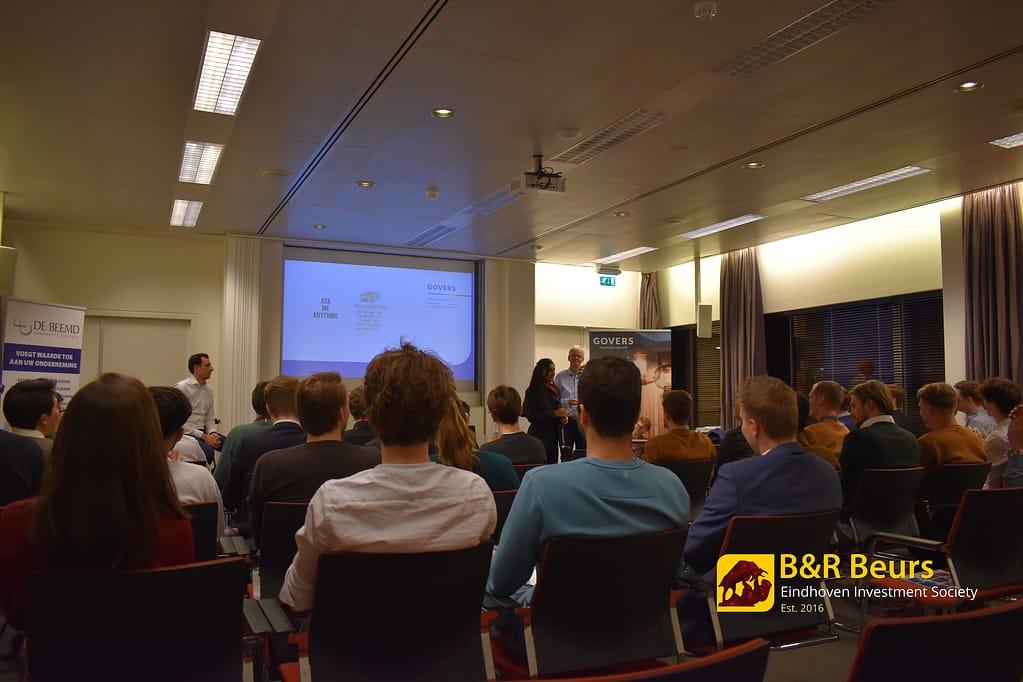 Company and Academy Lectures
We love learning with our members! Our academy committee and partners make sure to provide members with plenty of opportunities to develop in the fields of finance and investing. We want our members to get familiar with multiple sides of investing and finance, and as a result, subjects range from classical topics like fundamental analysis, technical analysis, and macroeconomics to topics like cryptocurrencies, real estate, corporate finance, and entrepreneurship.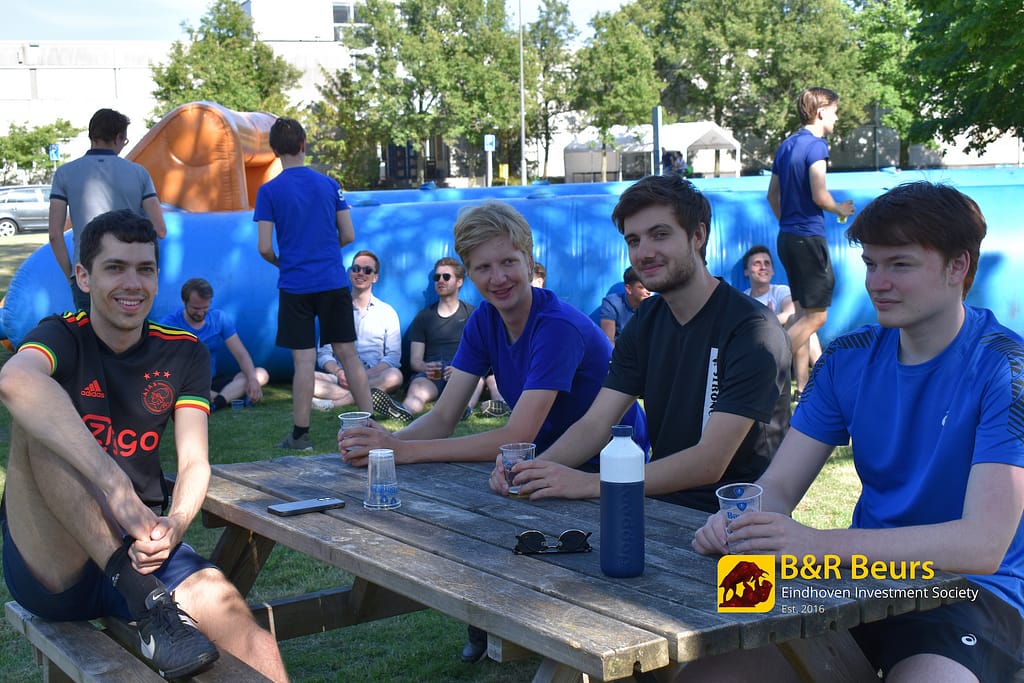 Leisure Activities
Of course, fun activities are also present; during our weekly drinks and leisure activities, our members get the chance to relax and build meaningful connections with their fellow members. Past activities include; carting, playing golf, poker tournaments, whiskey tasting, pub quiz, competitive game night, themed drinks and much more. Once a year we get together and organise a member's trip, in which we take a weekend to go out to another city and visit companies.
Taste the ambiance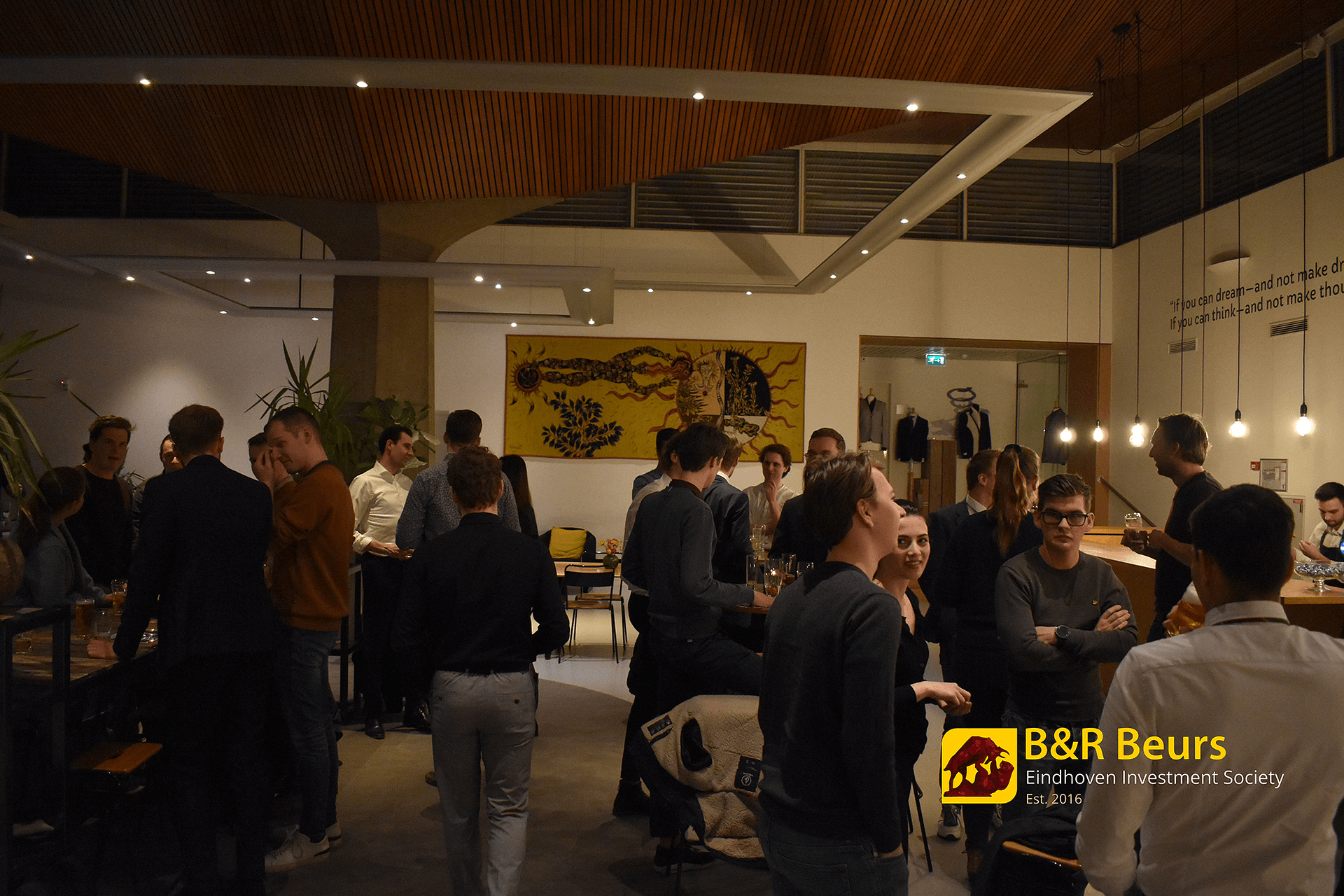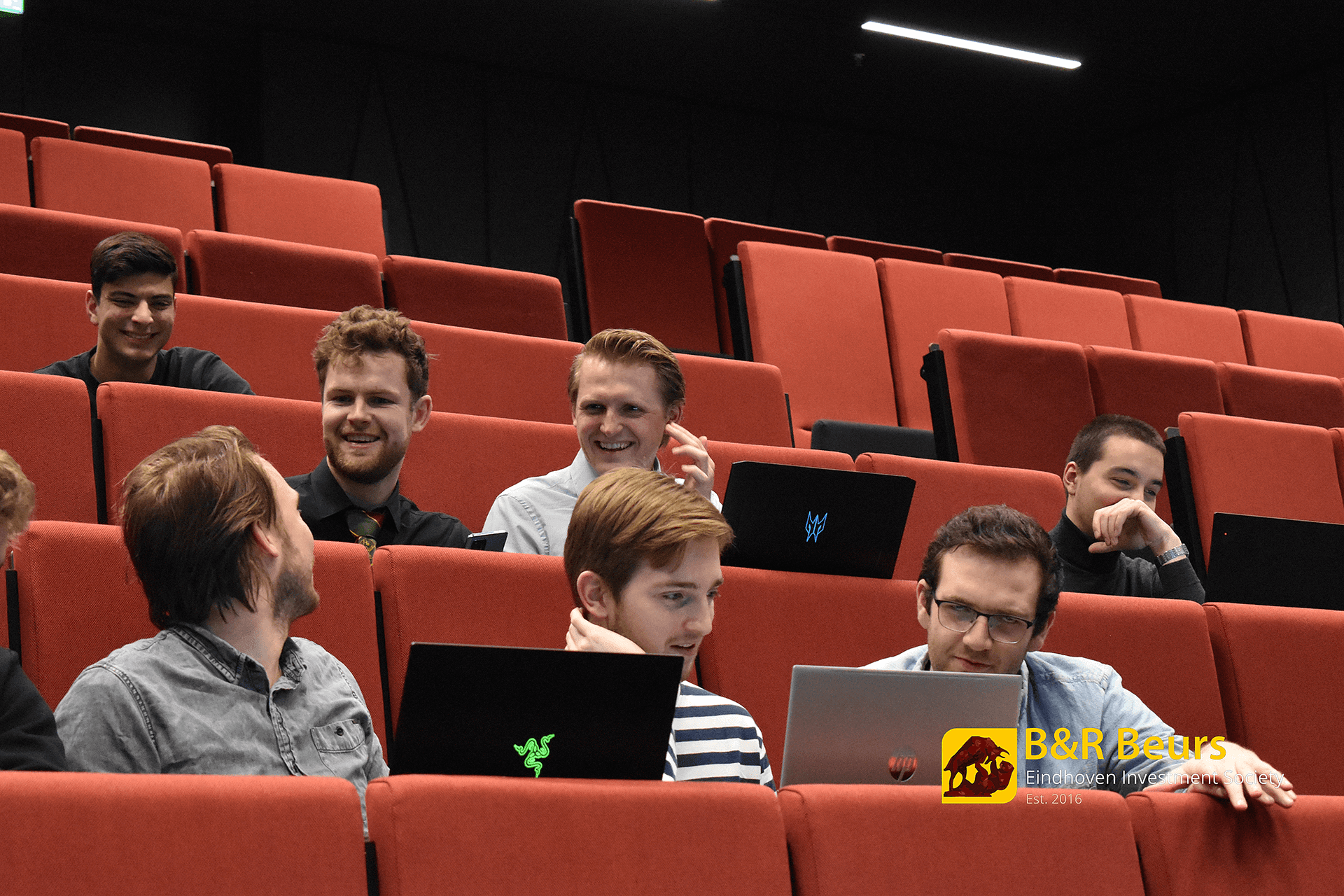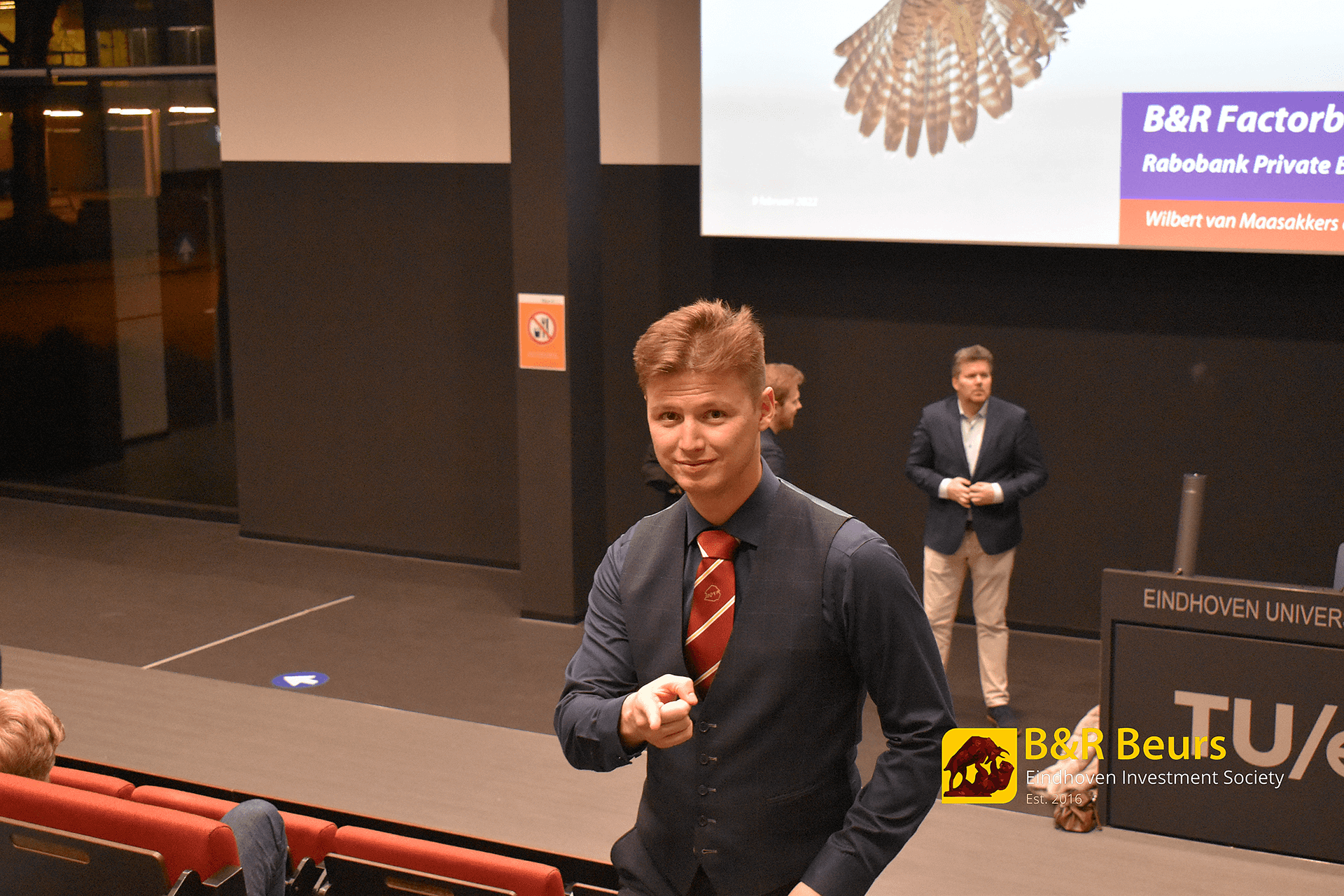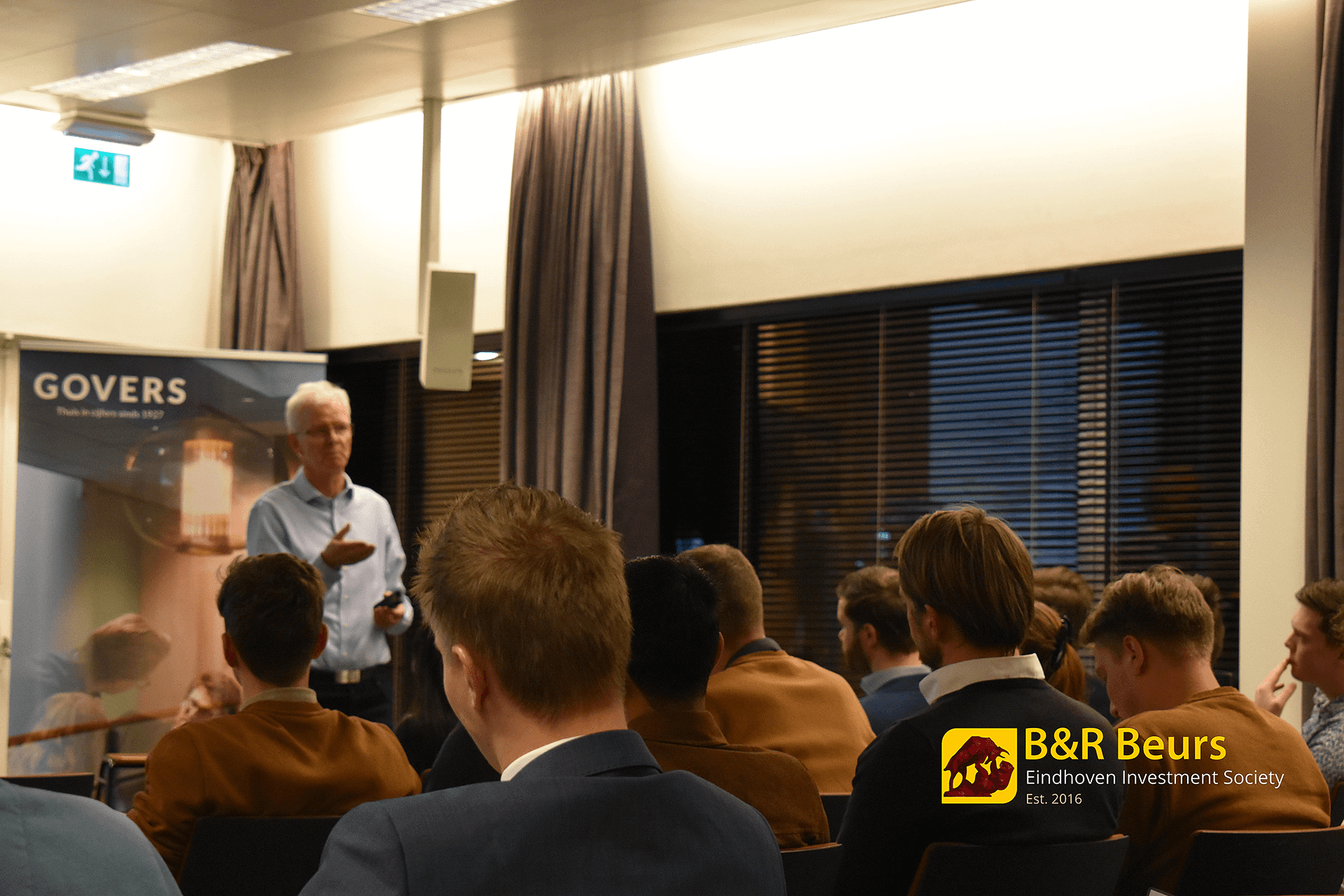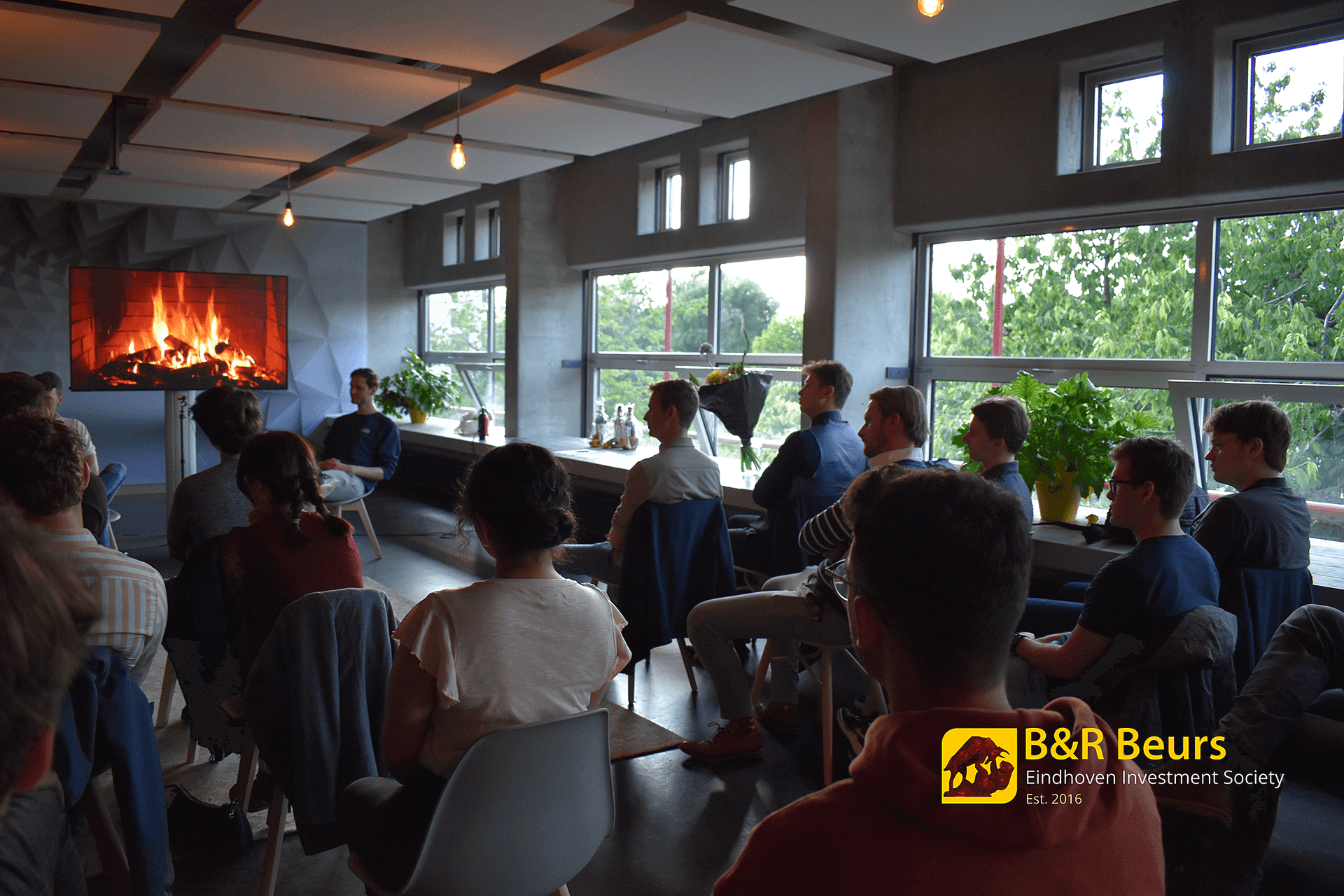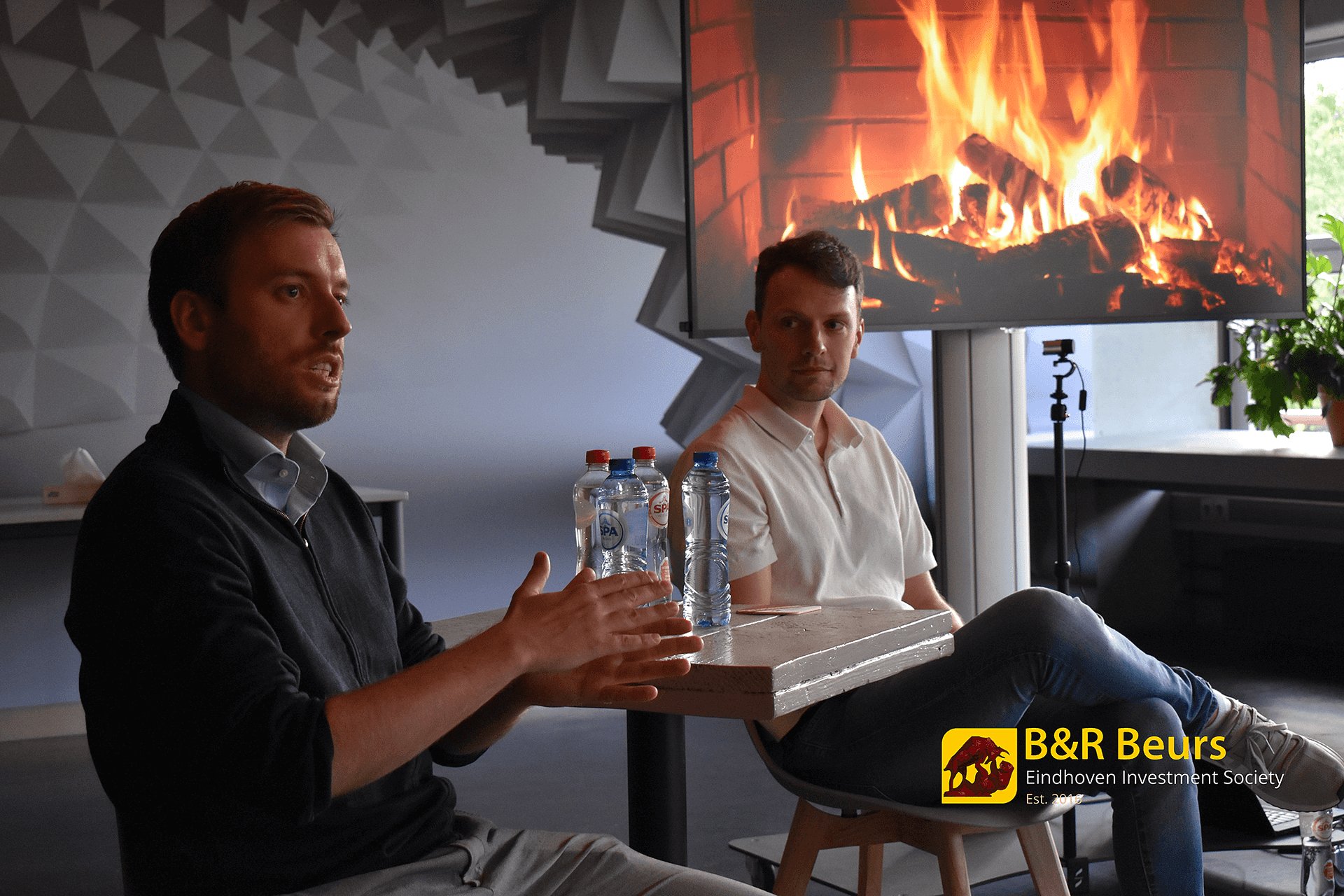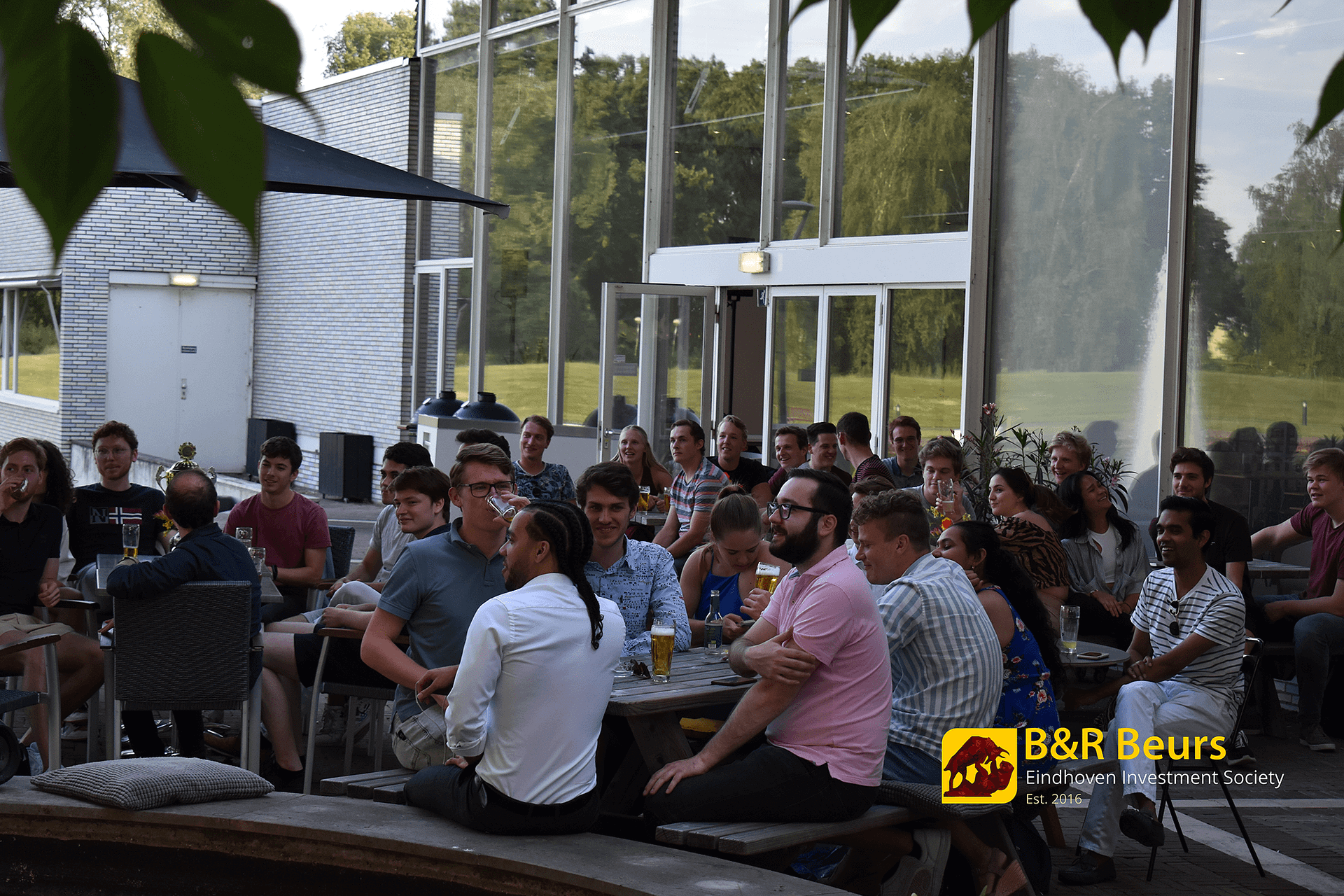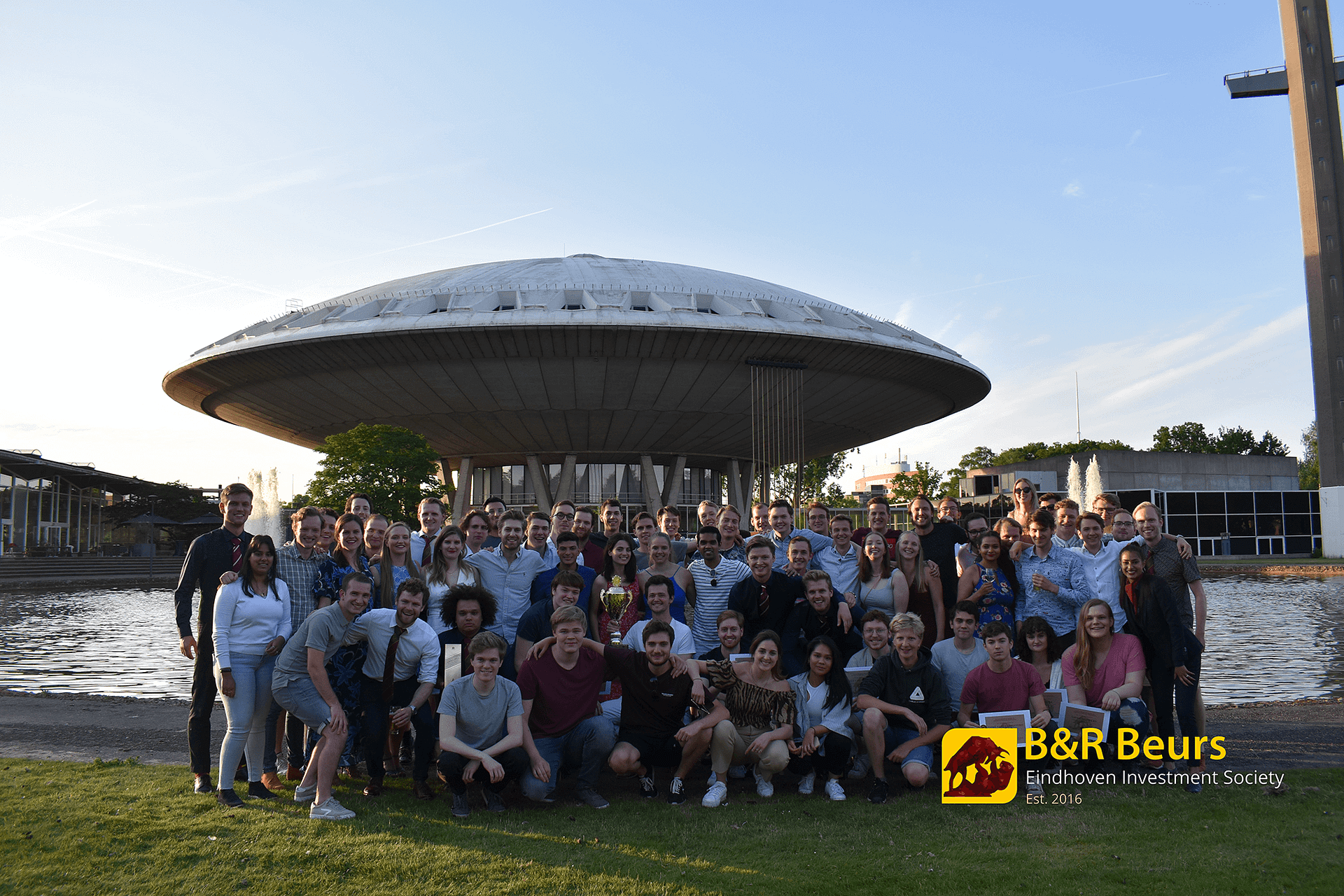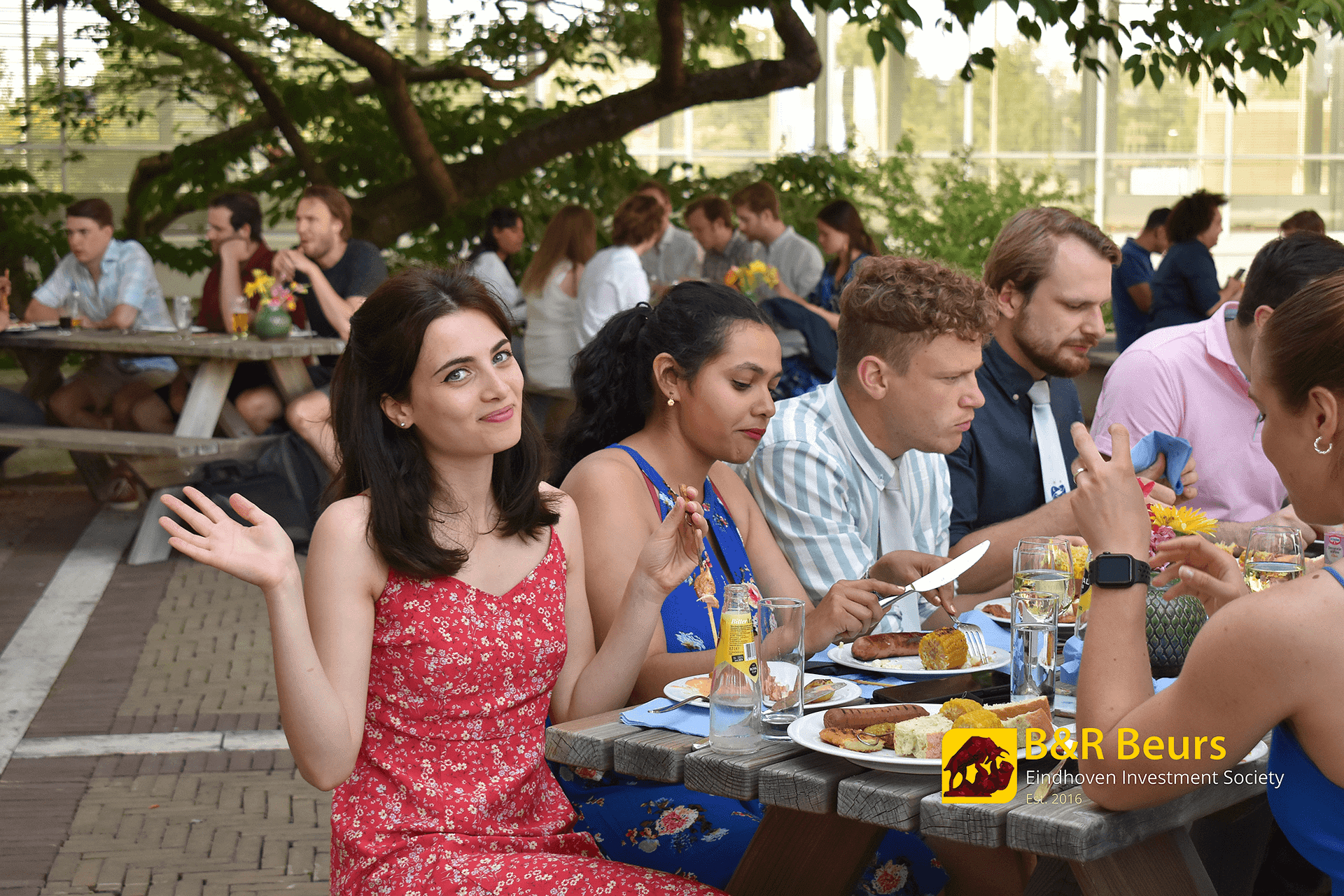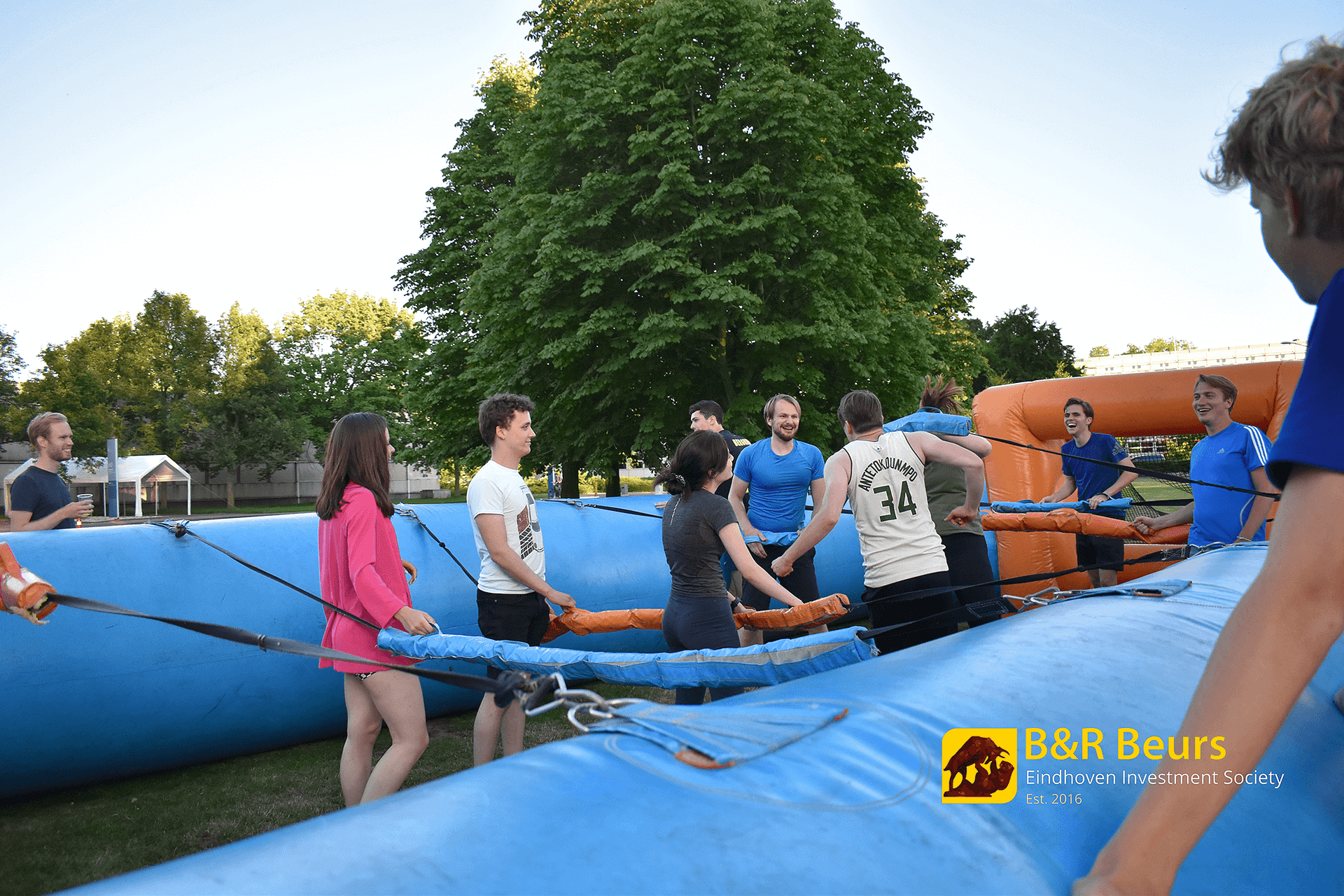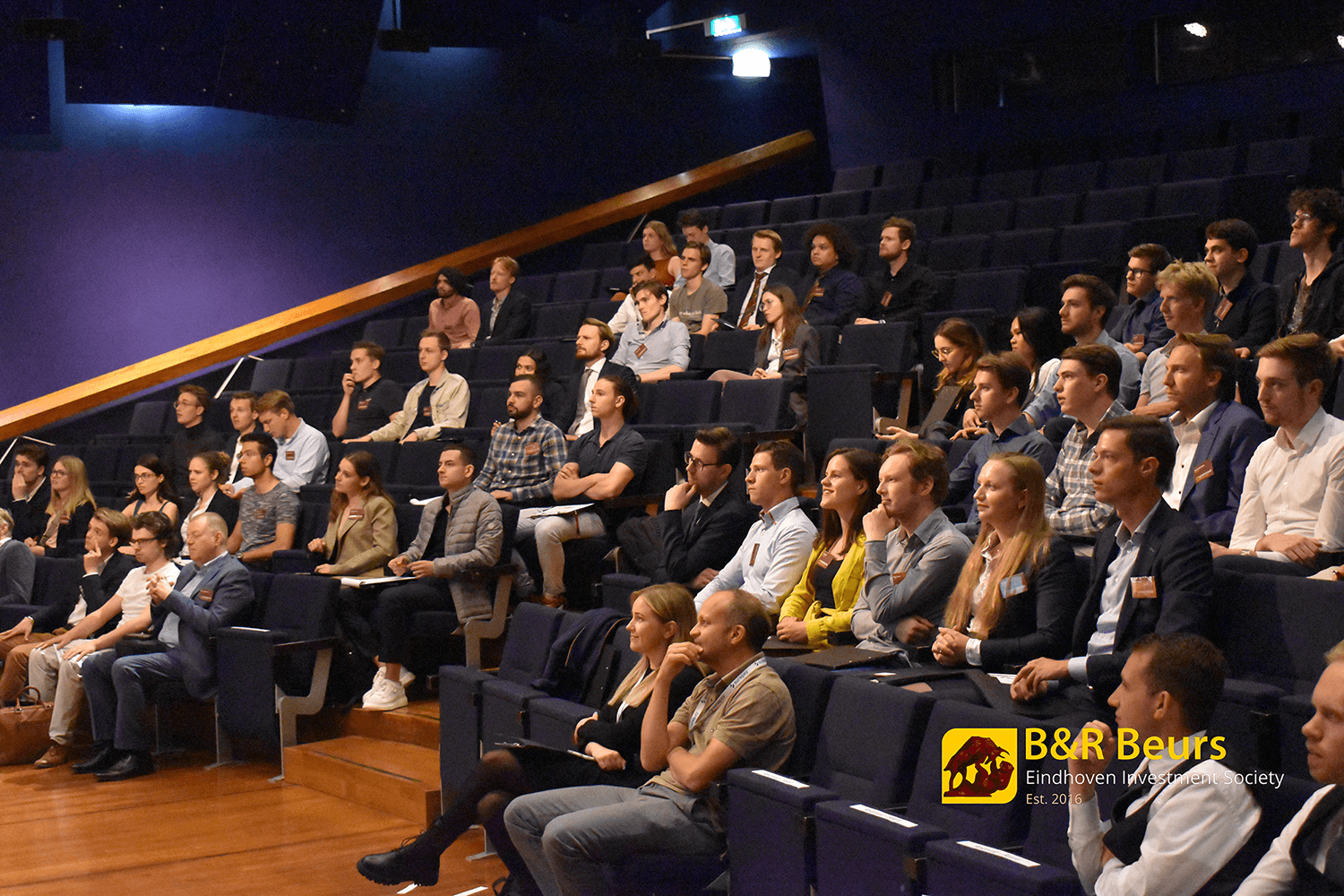 Our partners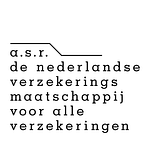 What our members think of us: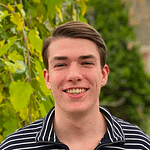 B&R Beurs Eindhoven has given me the chance to connect with other students who share the same interest in investing as me. I'm happy to say I've made some life long friends because of this association. Also, B&R organizes a lot of educational events, sometimes with external speakers who are willing to give you the opportunity to enter the finance industry during or after your study.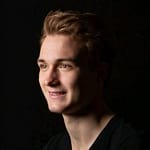 Last year, I joined B&R beurs Eindhoven. When I came to the first intro event, I immediately knew that this association was suited for me. The atmosphere is very nice and members have a lot of fun together. Over the past year, I have learned a lot about investing, made lots of new friends and had much fun. Besides just joining the association, I also joined an investment group within B&R. Our group has weekly meetings, where we discuss our portfolio and make tactical decisions. Of course, we also have a lot of drinks and fun activities together.
Al in all, I would definitely recommend everyone to come to the intro events and get familiar with this association.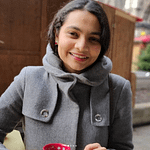 I have been a member for the last 3 years at B&R Eindhoven. There is something about the community that makes it hard to give up. The unique balance of educative lectures about finance, student culture and exciting fun activities provides a excellent way to advance your career in financial fields and beyond. I would not trade my time there for anything!
Join now and become a part of our great society!
What we offer:
Unique combination of fun and educational activities
Every Wednesday a dinner, lecture/event and drink
Possibility to join (or create) an investment group and participate in the investment competition
Close contact and events with financial companies, which creates job opportunities.
A close community of like-minded people
And all of this is available for only €45 per year: